Give Me The Day
March 17, 2009
when the teacher's lecturing,
when the pencils are scratching,
when the creativity is dying,
i dream of flying.

soaring, flitter, gliding, flutter.
there is nothing else that can make me cry,
and it is the not just i
who seeks to break off
the shackles that chaff and bind.
there are people only know that which is
and dream of what can be.
so they must fly.

they fly in their thoughts,
in their actions
in their passion.

i applaud them, i embrace them,
i love them.
so i too will fly.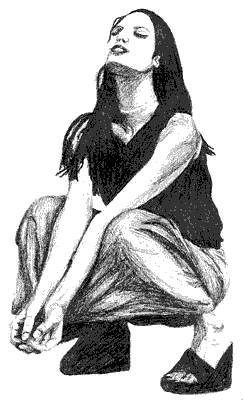 © Andrea S., Oakhurst, CA