I got the world in my hands
November 17, 2008
Two days after my cousin's death.
A shot to her chest, took my breath away.
Now I sit up and think about what can happen in life,
Life is not a competition but it is a battle.
Death is sudden and can happen at any given time.
Changes are throughout the world.
You should live life according like everyday is your last.
The world today doesn't understand life's meaning.
Jesus died on the cross for our sins.
Life is not something you play with it's serious.
Everyday something tragic happens, and people get hurt.
I'm only seventeen; I have my whole life ahead of me.
Going out in the real world "spooks" my heart
I wonder if I'm next as of Gods glowing angels.
You never know what may occur.
When you're gone there isn't any coming back.
Just thinking of death makes my soul quiver.
Wanting to follow my dreams, but I dream death.
I have a voice that needs to be heard.
The world today need's guidance.
Life is rough but you have to enjoy it.
There are times I feel like I can't make it.
Life throws so much at you, just catch it and "pray."
Young people drinking and driving is advertising death,
Wake up and smell the coffee, you only got one life to live,
Make life the best you can.
Furthermore, you got the world in you hands.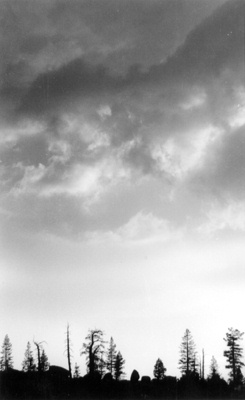 © Steve S., Marblehead, MA