My Vignette
April 18, 2017
Everyone in my family has different eyes. My mom's are chestnut brown , with long eyelashes, average, yet calming. They aren't special, they're normal. Like a coffee bean, they're a calming brown. Yet the inside is sweet and unordinary. She has a distinct, sweet, and original personality.
My dad's eyes are as green as the shamrock in his origin. The shamrock that flows in the wind on the Irish flag. His green eyes represent the love of nature he holds. Always willing for an adventure, green is the perfect color.
My sister's eye are a forbidden blue. Her eyes remind me of the sun bouncing off the turquoise waters of Fiji. Attracting those from everywhere. It is hard to not admire her eccentric eyes. They represent her personality.
My eyes. They're something different. My eyes. Dense, desolate, distracting all with their hazel colors. It distracts people from my infectious personality. My eyes are filled with a mystery, that you must look close to understand. It's an inner battle between sage and moss.
Everyone in my family has different eyes. You just have to know the person to read their eye's stories.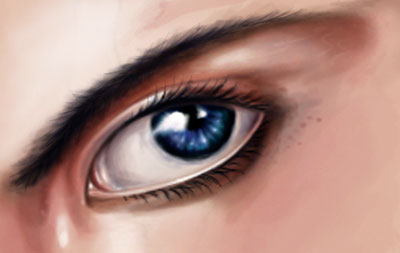 © Raul R., Monte Vista, CO