My Knees; a Journey
April 9, 2017
'Wake up!'
'Why are you crying?'
'What is your pain on a scale from 1 to 10?'

I am not in pain.
'Please',
I think.
'Ask me about my fear!'
My fear is an 11.

I am not in pain.
I am in fear.
Fear that consumes me
and weighs upon my chest.
Like a heavy heart.
Or a dumbbell.
It beats me up,
this fear.
A roaring wave against the solid rock.
Crash…
But the rock wears down
and becomes something different;
smooth.

It feels like a cloud over my head
that is dark and angry.
It pours down on me
with every step,
with every step.

Every step I take
feels like an eternity of worry,
a pool of sorrow,
a universe of the chilling unknown,
a question;
When is 'the next time'?

I am sick of this journey
like a bee is sick of bears
and he bears keeps coming back.
My journey repeats.
It repeats.
And I don't see an end.

I see the scars that line my knees.
I see the scars over my memories.
I see the pain that is to come.
I see the collection of braces under my bed
and the PT visits that will never end.
I see the fear growing
Growing
Growing
Growing,
into a plant made only of thorns.

Then you say I am fixed.
You say surgery fixed me.
It feels temporary I say.
Temporary…

So, no.
I am not in pain.
I am in fear.
And it's not temporary.

But my wait is.
My wait will end
and then,
I am in pain.

Shhhh…
Go back to bed.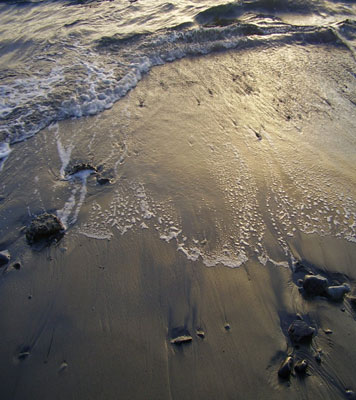 © Tori W., Victoria, BC, Canada