Musings About Time
March 17, 2009
As a child:
Time goes unnoticed
quietly bridging the gap between past and future.

As we age:
Time becomes our friend- on which we dearly rely
but under some circumstances it becomes our worst enemy.

The Irony:
Time seems to move more quickly
when we wish it at a standstill.
Then it seems to drag on
when we wish the moment would pass.

The Truth:
Time is nothing more than an optical illusion
in reality time progresses in a continuant pace-
one that keeps even rhythm with the tick of the clock.

Infinity:
The world has all the time;
we don't have all the time in the world.

Death:
Time's tragic ending.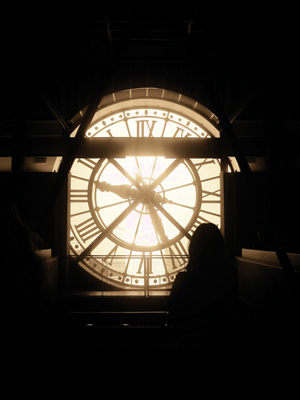 © Treza R., Kalispell, MT