Tornado
March 27, 2017
It was a cold and dreary night,
No moon to supply the light.
The clouds were grey with bolts of yellow,
Thunder roared, it was not mellow.
I look outside and all I see,
Was dirt and dust coming towards me.
It twisted and turned and did not stop
I hear another crash, bang, and pop.
I jump in the shelter and see my brother,
I see my dad, but not my mother.
I look for her and scream for help,
I can't stop crying I just loudly yelp.
The shelter door opens and I see a shoe,
A boot that was pink, purple, and blue.
My mother stepped down and I started to cry
I was asking her questions, I was asking her why.
The storm had just ended, there was nothing in sight,
I now see the moon, now there is light.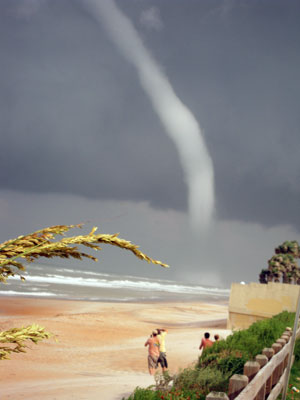 © Chris G., Phoenix, AZ