Adrift
March 21, 2017
Death's dripping seaweed arms keep the
chianti faced maiden pinned
between the earthen wall and the sail-white lips
of her best friend.
Maritime eyes invite their abductee to
drown in their intoxicating passion, but
bloodshot, muddy ones before hers exude
absolute
Refusal.
As pale, dewy lips graze
carmine chapped ones,
the land-bound girl
child
Woman
finds a millimeter of space between shore
and the frigid mire of Davy Jones' locker.
She quickly slips away from
the possessive sea-siren
whose piercing shrieks would follow her through
years of encounters with other fish in her sea
and leave her stranded,
drifting confused,
In brackish waters
Unknown.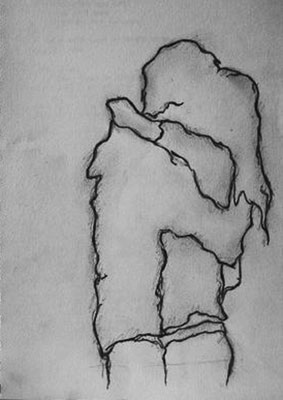 © Nicole B., Newcastle, WA