Sinister Class
March 16, 2009
We live in a blood stained world
where the rubies flow firm and screams cry lies.
We live in a sinister world
where the there is no where to run yet no where to hide.

Good God, where did we lose focus?
Every night I lay in fear for the events of the next.
Sorrow, death, killing, even the press,
It's all the same, just one person less.

Count the number of those who are terrified
and you'll begin to realize it equals a Star.
Vast in number yet fast to anger,
Retaliation outweighs good judgment by far.

Everyday we prove to ourselves time and time again
That we will never deliver our own salvation.
The tension, the struggles, the never ending torment,
delivers us not from the inferno, but destroys out entire creation.

We live in a blood stained world
Where the rubies flow soft and the high tides hate.
We live in a cold and lifeless world,
where Death tolls your name and you will never escape your fate.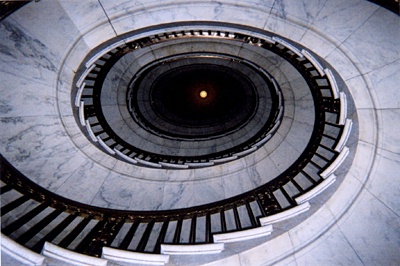 © Kyle T., St. Joseph, MO