Suicide
March 16, 2009
Hearing the wirds i dont ever want to see your face agian made my blood stop.

Your love was my poison; my sweer addiction. Then anonoymously you just up and left my hungry soul behind.

At night i put your scars on my innocent skin, just so i can make myself feel better.

Deeper and deeper i cut. Slower and slower i cry. I cant slepp and i can barely eat.

My heart beats began to fade away softly, but harshly as i tie my soul and hang, but a little voice calls to me and say he was only a mistake.

Each night i toss and turn, toss and turn; trying not to think of all the pain you caused.

My flesh is calling for your deceit. My hands are longing to tear apart my prison soul and set my veins free; so they can flow.

My soul aches and my heart cries as day by day i slowly die.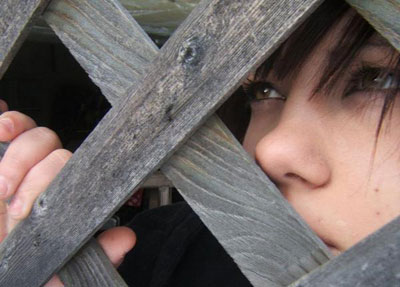 © Krystal B., Bloomingdale , IL