The Farcical Idea of Beauty
March 3, 2017
What do you believe?
Any person in their right mind would never admit to believing in impossibly small waistlines or flawless skin or beautifully fake women.
Anybody with some sense would say they
'appreciate' flaws, that they love imperfection.
But, someone with an outspokenly honest heart
(or somebody who's just drunk)
would admit that they doubt in these things sometimes.
That, sometimes, it's just easier to love the photoshop girls in the world and that sometimes skinny girls are pretty.
And...yeah, they might be,
but what's in a dress size?
What's in her silky hair,
tan legs,
full lips, or
sculpted eyebrows?
What's in hating yourself?
Most of us are subconsciously taught that we hate how we look
and after a while hating your appearance becomes hating yourself;
and what's in that?
I'll tell you:
a big bucket of misery that's mighty hard to climb out of.
I've never drowned in it but I have gotten my feet wet.
Anybody want to go for a swim?
Of course you don't.
So, why do you read the magazines with 'the top ten beauty tips' of the month,
written by the people who have actually achieved perfect beauty
(or so they think).
Here's the thing- nobody will ever accomplish this in the eyes of the paparazzi
or the people in this belligerent society that we try to fix with poetry.
Nobody ever will.
Nobody. Ever. Will.
Did they ever put your face on a billboard and tell you that you were beautiful?
No. They didn't.
But I will.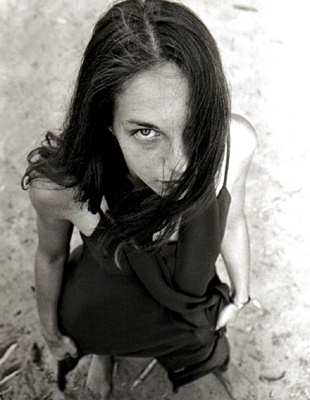 © Johnny V., Burlington, On