The Miraculous Occurrence of the Spring Flower
March 3, 2017
every  cold   day
every   cold   day
in the monotonous monster named
Winter
I walk by a tree with my briefcase
The barren tree
The sorrowful tree
The grey tree
The miserable tree
The cruel tree
Then 
on one
  magical
     day
I walk by the tree and
I SEE A FLOWER
blooming
from a rebellious branch
I STOP
in my tracks
in the old snow
and marvel at
the small flower
promise
life and
joy!
This one small bloom is
chalk full
of vivacious happiness!
I admire it as
l     o     n     g  
as I can,
then,
blink    and    walk     past
the tree with the beautiful flower on the branch
I pass the tree with the hopeful flower on it
Skip past the tree with the tiny flower
I practically sashay past the happy flower
The flower.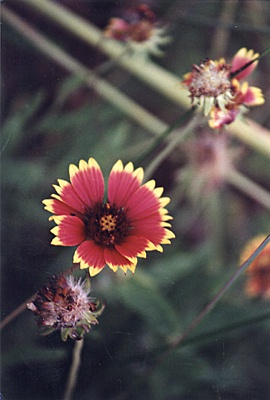 © Brian G., Phoenix, AZ