In Another Dementia'n
March 7, 2017
Waking, Another day to try and remember,
Attempting to catch my spiraling thoughts.
Look, the man I was going to leave,
However I don't recall my missing intentions.
I've lost so many precious memories,
Every day I cling to my current ones,
Desperately trying to remember plans I made.
They make fun of me,
Thinking that my mind has wandered.
But I hear everything.
Sometimes my yesterdays come at me all at once,
I try to make sense of them all,
But they leave my mind, as fast as they appear,
Leaving me in a daze, wondering if they were even real.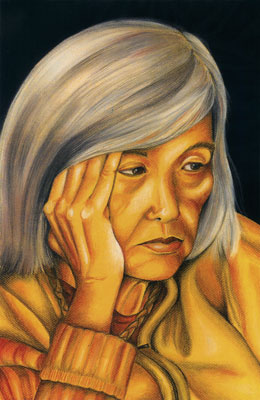 © Kaitlin C., Forest Hills, NY