10-12 years
March 6, 2017
My family and I are looking for a dog
We search on the web best dogs to own,
Golden retrievers are number one on the list
The site told us they live up to 10 -12 years
A week later,
We find a breeder.
As soon as we walk in
We see instantly see two big brown eyes looking at us,
As if that puppy knows we're taking her home
For 10-12 years.
One hour later we're one our way home with our new puppy,
Her name is Miley.
10-12 years they said.
Miley was as happy as any dog could be
She made my family laugh
She made my family love
She made my family whole
And yes she made my family cry
But these weren't happy tears
Oh no,
These depressed tears
Miley was diagnosed with a 13 cm mass in her chest that was pushing against her heart
BUT IT DOESN'T STOP THERE
She wasn't even 2 yet.
10-12 years they said.
We thought we would get 10 more years of joy
10 more years of soft cuddles
10 more years of funny car rides
We thought
10
more
years
How do you watch a one year old dog get excited to eat but yet
Throws it all up no matter what you tried
We LITERALLY tried everything
Every kind of dog food
Every brand of dog food
We even tried to home cook her food but yet
She still got sick
August 20th, 2013
I'm in my 7th hour English one class
And I get a pass to get signed out,
Tears escaped me
Because I knew how the rest of my night would go.
August 20th, 2013
5 days after Miley's second birthday
And we have to put her down.
10- 12 years they said.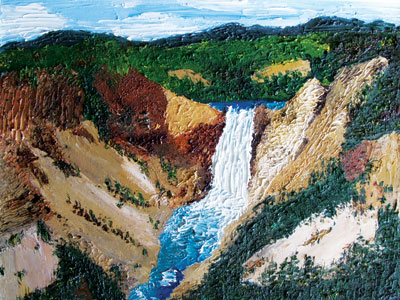 © Lindsay S., Billings, MT