The Angel In Hell
February 14, 2017
It's sweet on the surface, and darker beneath
This place is dangerous, why don't you see?
Heed the warnings given, don't dare to delve in
The questions you're asking, the answers are grim
No such thing as an angel from ----, now you're on your own
Do you really think that you could make it alone?
No true victory arises, only temporary peace
Will we ever find the secrets we seek?
No happy ending yet to speak of in this dark fairytale
Of demons and dreams and an angel in ----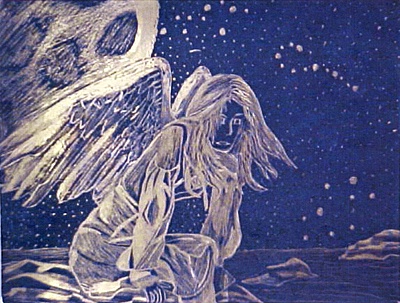 © Kaylen C., St. Clair, MI