The Eyes
February 13, 2017
Beautiful hazel eyes
A shocking way to feel
In this unlikely space
A new truth
A new care
A dead heart begins to beat
Burdened and beat-
en, with sad eyes
too tired to care
about feel-
alone. Hiding the truth
in a quiet space,
a lonely space
that suddenly hears a beat
that speaks the truth
through the eyes
that teach to feel
and to care
To now put away care
and to open the space
not accustomed to feel-
ing this lively beat
Searching those eyes
for a mirrored truth
and to see the same truth
no longer scared
to look directly into eyes
that create a private space
with only two hearts beat-
ing, ready to feel
again, or to feel
for the first time. The truth
is now a heartbeat
away, ending care-
ful hiding, now sharing this space,
lost and found in those eyes.
Unafraid to feel, to care
and tell all truth, to share in one space
two hearts that beat as one, lost and found in those hazel eyes.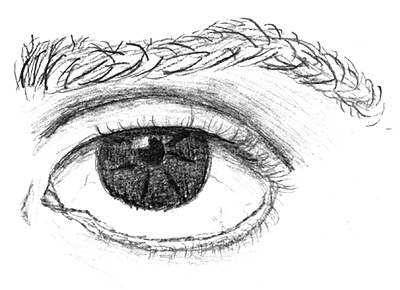 © Anthony R., Wilmington, MA