Worth the Weight
MAG
February 8, 2017
The long journey starts on his hands and knees
He carries the flowers picked from trees.
He has but a hat to protect from the sun
But it will rise and fall again before
the job is done.
The basket he carries is twice his weight
But the reward for his work is much too great.
The journey continues on an empty road
As the first sun sets he begins to slow.
He rests his eyes and has a terrible dream
For in that dream his pink flowers were green!
He awakes with a fright on the flowers he checks
Only to discover they were still perfect.
His second day of travel he takes on with haste
The flowers are wilting, not a moment to waste.
As he nears the end of his journey he begins to see
He will reach the receiver of the flowers
eventually.
Moments come and go and there she stands
Under an oak tree with an outstretched hand
In which he places a flower with increasing
heart rate
And she smiles so wide he knows, it was well worth the weight.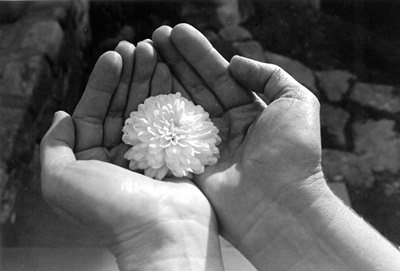 © Beth S., Marblehead, MA