Last Summer Night
February 10, 2017
I stood there listening to My Funny Valentine drinking God knows what from a red cup.
You were standing across the room with a smile the size of your face laughing at anecdotes from drunk friends.
Without knowing why, I kept looking at you. Another cheesy jazz song played and your lips
mumbled the tune of it. I remember, I will always remember, you were laughing so hard tears
threatened to roll down your cheeks. You wore a beautiful shirt, in case you don't remember, it was blue.
From my safe distance, I kept watching and just knew, it had to be you.
I thought I'd go unnoticed but then I started walking and I heard –"You!" You said you
thought I looked pretty. What was I wearing? Oh yeah, a red dress the same shade as the cups
and you kept talking as I looked into your eyes — oh those brown eyes — even prettier than blue
before I knew it, five minutes had gone by. I could feel it in my bones: you would become more than just a friend.
I never imagined such a beautiful face would make me shed thousands of tears.
Never imagined it. To be honest, I couldn't think about anything while kissing your lips.
There was something about that night. The contrast between Dark and Light, between your lips
and mine. The sky was full of stars, now every time I look up the only thing that comes to mind is you.
And even though I try really hard, I can't stop it. It runs so fast I can't reach it in time, a tear
slips by. Guess that's what happens when you love too hard. The only thing I can do is cup
my hand, keep it safe, and let it stay. Do you cry for me? Do you mourn the loss of a friend?
Or that of a lover? Do you still keep that picture? The one in the frame we painted blue?
Now, where was I? We left Sofia's house and walked to Le Cafe Bleu
that is when I found out some of us hold the key to the secrets of the universe in our lips.
That was the first time you held my hand, I thought you'd let go of it when we walked into your friends,
but you didn't, you didn't let me go. Or at least until now, don't worry about it though. I don't blame you
I just ask that as you move on you remember me, remember us. I hope tonight after your teacup,
when the sky is full of stars your pillow will, like every night, welcome your tears.
Just a few more lines, I promise it will not be much longer because the tears,
they won't stop, they stain my cheeks. I fell in love with you, I fell in love with the guy in blue
shirt with the brown eyes. You were the wine that filled my heart I just didn't think I could fill your cup
so I ask you to forgive me for walking out as easily as I walked in. I wish I could kiss your lips
one last time but doing that would ruin it, ruin you. It is not that I wanted to run away from you,
I had to. I hope years from now we meet at a different cafe, as different people, and you hug me like an
old friend
But for now, I guess we'll stop talking and whenever someone asks we are "friends", friends
who knew nothing about the world but everything about each other. I wish I could compel the tears
away. Now I have nothing left to do but to write about you, about how much I loved you
about how much I still do. Tonight the sky is so dark you could never imagine it was once blue
Funny how I'm left with broken lips
and now all I have is memories filled in a cup
Red cups and Friends. Lips. Tears. Blue and You. Goodbye, I hope you reach the stars.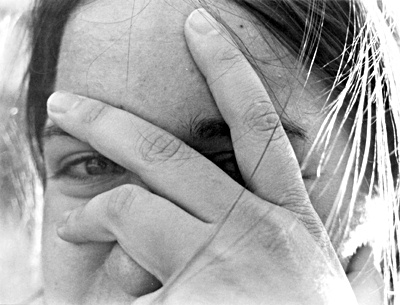 © Claire E., Bethesda, MD