The PB&J
February 8, 2017
Wake up into the morning smelling a burnt kind of smell of bread as if it was lit on fire like toast.
I get up and yawn look at my phone and see somebody catching a roast .                              
I stay in my bed laughing so hysterically it seems as if I am  yelling in pain.                         Then all of a sudden i hear four scary steps coming to my door, as i turn my head it's my mom opening the door telling me to wake up and come eat breakfast.
I ask what's for breakfast she then replies back saying I don't know you will have to find out.
As she walks away i still smell something that could be very tasteful.
But I knew if i didn't like it then my mom would think that i am very wasteful. As I head to the kitchen my father calls me into his room now i am even more held up from seeing the delicious surprise waiting downstairs.  What he said made me mad and I quote he said pass me the remote.
As I walked away I began to hear my phone ring. I look to see who the mysterious caller is Lebron James the mysterious Baller. Tried to answer the phone but i was too late and he had to leave a message at the tone. Finally i was able to head down the stairs and see what my mom was whippin up in the kitchen.
As I finally went into the kitchen i asked where were the pots and pans. She replied I believe the new ones i got from Japan were at her Nans. She finally points to the toast that was on the table. I take a look and push the book off the table to get a closer look. I was finally able to see what was for breakfast the smell was even stronger now that i was in the kitchen. But what i had for breakfast was a pop-tart. The smell of the mysterious food was making me delirious to find it……
It was PB&J and it was for lunch.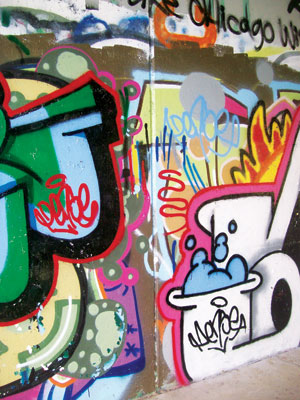 © Michelle W., Ada, MI