It's Okay
February 7, 2017
It's Okay,
It's Okay,
It's Okay that we don't talk
Because I can have conversations by myself
It's okay that I don't see you enough
But the perfection of your presence was the reason why my heart melts
So maybe not seeing you at all is the only way that I can win
When i'm trying to not think of you is when your magic starts to kick in
Everyone disappears, everything freezes I'm frozen in your time,
All I can see is your magnificent smile and those honey coffee eyes
That I…
Will love forever so
It's okay I tell I myself "I'm breathing, I'm strong I'll be fine"
But with every breath it's your scent that still lingers in my mind
That's fine too,
Because the memories that I will forever hold of me and you
can never be put out place, never drawn outside the lines of our love.
Something so special as us, if I could predict the future I still wouldn't have seen
where we went oh so wrong.
I wish loving you wasn't such a lonesome battle
I wish when you float by my eyes wouldn't shadow
I wish I can rewind time but in slow motion so it takes forever to replay every memory I have of you but that can't happen
So I will just cut out the page of our past make it into a smile that can cover the frown of a new page that wouldn't have you in it but ..,
It's Okay,
It's Okay.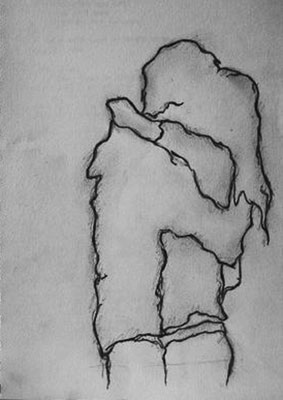 © Nicole B., Newcastle, WA