My Sunset
March 14, 2009
There are some things you might not know about me,
I go through sorrow, I go through pain.
If you just looked at me, you could definitely see,
But when I stare into his rich chocolate eyes, happiness is what I gain.
Even if the stars were tumbling down,
He'd know how to make everything alright,
He can always get a smile out of a frown,
Although I'd try to hold it in with all my might.
He'd make my day sunny if there was a cloud,
If you've never felt this, you might not understand,
I support and advertise our love proud,
I still remember the first time we met, where it all began.
I'd do anything for us, even go out on a limb,
Because I don't know what I'd ever do with myself if I lost him.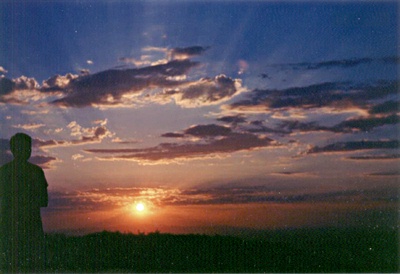 © Jovee B., Dededo, Guam