Phase
March 13, 2009
His glass is foggy,
He can only focus on the unclarity of it.
He doesn't see the life sprawled out past the window.
His thoughts and opinions don't venture out of the darkness.
The depression is written in ink,
Until finally he unlocks the window and lets the cold air hit him.
Necessary air whooshes out of his shocked body.
The simple boy, for the first time, sees the beauty hope creates.
Now the skin of a teenager floats by in the wind and the form of a man stands tall.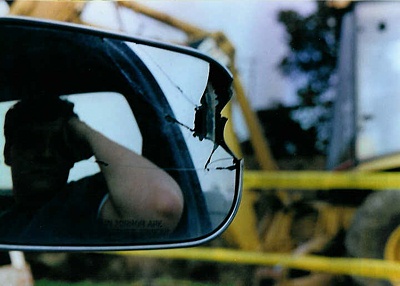 © Matt M., Ponca City, OK