To Everyone but You
March 11, 2009
I'm sorry to your best friend, who just cleaned your apartment
For the 3rd day in a row
And spent $40 in Kleenex.
I'm sorry to your dog Milo, for all the squeezes and hugs she's endured
She probably just wants some sleep.
I'm sorry to the guy standing next you
At the shooting range
Who cracked the joke about girls with guns.
I'm sorry to that pair of sweatpants
You probably wore 3 days in a row.
I'm sorry to your mom who likes to boast
About getting grandchildren to her book club ladies.
I'm sorry to your treadmill
Who will be feeling the effects of those 4 boxes of truffles
For the next seven weeks.
I'm sorry to your neighbor who just got engaged
I should have warned her you won't be needing an invitation
'or a dress.
I'm sorry to the roses that used to be sitting on your table
I'm sure the glass can be swept up
and the pieces embedded in the wall can be pulled out too.
I'm sorry to that guy in the cubical next to yours
That you never noticed and now
Never will.
But I'm not sorry to you
And I never will be.
Because you
Are so much better off
Without
Me.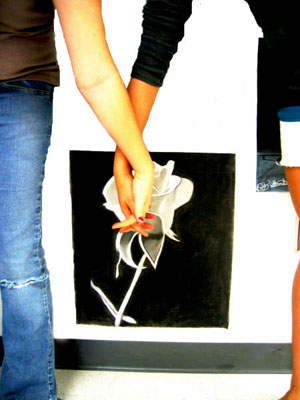 © Josie G., Wilmot, SD