Nature's Hymn
March 10, 2009
Sit.
Peace settles with the leaves, the oak, the petals that gather among your feet.
A ray of light beams tranquility
upon the warm bark pressed against your back.
The hymn of solitude rustling between
branches, fur, and water consecrate the air.
Stay.
Even when the sky turns black
the clouds and beating drums roll in,
when fiery bolts leave splinters, shards, and thorns in your side.
Embrace nature in each groove.
In every dance and sigh and step.
Know.
It is the water you sip,
the silt pressed beneath a heel,
the golden leaves in a preschool project,
the rain that rushes away tears and
the whispering secrets of the wind.
And smile.
Because even when the serpent rears it's head,
coiling tight around your ankle,
it's venom is not enough.
Not enough to dull the natural rhythms of your heart.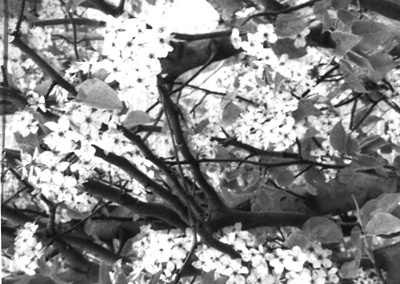 © Trisha Rogers, Highland Village, TX