I Remember.............
March 10, 2009
I remember the feeling of pure happiness... will power and faith.

I remember the feeling of being so strong.... so unbreakable

i remeber feeling the tension between us... so strong.. so fierce......so undeniable.

i remember everything....
especially the day he left.. and the weeks that followed.

I remember watching the bightest flames burn down the world i created...

I remember watching everyone laugh... as the girl who had it all..lost it

I remember the sounds of screaming slowly fading under the thoughtsof death.

I remember going one step foward for... while slipping back into the darkest room.

I remember running to her, my shiney best friend.... who reunited me with my inner self.

I remeber the crimson lines that signafied the unleashing of the pain..... a monster.

I remember just totally crashing.... just fading into the darked world he created.

I remember falling so far.. to the point where the crimson lines appeared more and more.

I remember the thoughts so dark.... so powerful

Suicide....

I remember that last moment...totally at peace...so drained...

Dead.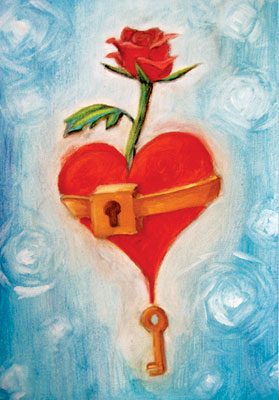 © Louisa L., Pleasanton, CA