Timber!
November 16, 2016
About noon, two weeks before the big day
No! Not my birthday! "It's Christmas" I say
Out the window small specks of white fell from up high
Adding a bright and cheery light to the sky

Smells filled the house of all our many treats!
Christmas cookies along with all different types of eats
Our living room was empty except for just me.
Soon, I decided to climb up near the tree.

The ladder was a huge mountainside,
Soaring up high, spanning very wide.
Continuing the trek up the two-story ladder
Climbing gave me quite a nervous bladder
The ladder was rattling until I reached the top
Finally! I made it and got to stop!
Tightly I held the ornament in my hand
It took me some time to ponder where it should land.

Eventually I found a wondrous spot
Although It was far, I still gave it a shot!
My hand reached far towards the tree,
Losing my footing I choked "goodbye me"
While regaining balance I hoped nothing would topple down...
BOOM! CRASH! CRUNCH!
Now I was about to have some kind of breakdown!

There was a clump on the ground of brown and green,
I must say, it was quite a horrendous scene
Ornaments everywhere, all over the floor,
Right at that moment I wanted to bolt for the door!
Zipping down the ladder as fast as light,
I definitely didn't want to put up a fight!

Hearing the yells I could tell it was my mom!
Her voice showed that she was a ticking-time bomb!
It was just seconds until she burst into flames
Yelling and screaming all sorts of crazy claims

My sister was crying and thought I was dead!
Little did they know that I was under my bed!
Quickly, I was found by my brother and sister.
I could hear my parents howling "You're in big trouble, mister!"
Many ornaments were slaughtered and destroyed
Which made my family very annoyed!
Explaining in the saddest voice I could make,
"Sowwy, I diddin mean to cawse such a headache!"

My father decided to lift up the tree
During that time he was staring at me!
He bolted it tight and right to the wall,
Just to make sure there wasn't going to be another fall!

Horrible, is how I felt about the event,
I just wanted to go and live in a tent.
From this experience, I learned a lot about climbing up high…
Always make sure to have someone nearby!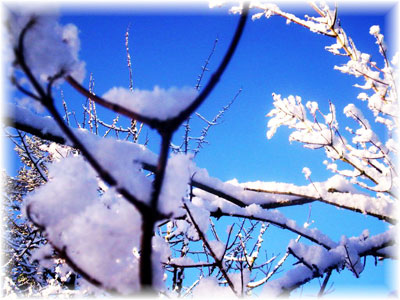 © Anna K., Portland, OR