Speak No More
November 9, 2016
Speak no more of a goblin or ghost
That feasts upon children in their evening roast
For with our devices we brag and boast
Meaningless phrases on a pointless post.
Speak no more of the creatures of the night
That drink our blood and give us a fright
For in this world we stray from the light
And instead of adjusting we fight just to fight.
Speak no more of the monsters creeping in
That kill the innocent and are made of sin
For we believe the best way to win
Is by mistreating others with different color skin.
Speak no more of the evils in the shade
Goblins and ghosts are just stories we made
For compared to a killer with a sharpened blade
I find that reality makes me much more afraid.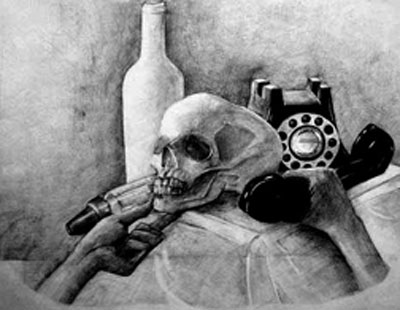 © Xiao H., Naperville, IL