The Mysterious Mermaid
November 9, 2016
Sometimes, on a bright Summer day,
Sailors see a beautiful creature by the beach where children play.
Auburn red hair shimmering in the glistening light,
Cascading down her back like waves from the sea at night.
Bright seaweed green eyes, twinkling with fun.
She always smiles widely at the bright Hawaiian sun.
Such a sight is she,
The prettiest thing in the world she must be.

The sailors always go in shock,
When they see the gorgeous girl on the red rusty rock.
Basking in the heat next to the ocean,
She always seems to cause a big commotion.

Her cheeks a perfect shade of pink,
She makes the sailors stop and think.
Legs the color of peacock's feathers,
Light lilac purple, like a meadow full of heathers.
No shoes on her feet, only a fin
Beautiful, elegant and magically thin.

When the sailors find out she's not real,
The creature smiles and offers a deal.
If they take the deal, they'll live on filled with sorrow.
If they deny, they won't see a tomorrow.

No one accepts, so she spreads her teeth wide.
Sharp and deathly, they give her great pride.
The mermaid kills with charisma and charm,
Then she dives back into the water unharmed.

When she's hungry again, she'll go back to the stone.
Waiting for new sailors so she won't be alone.
Until then, she'll hum a seductive song,
Waiting for the next victims to come along.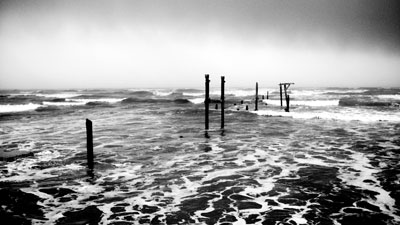 © Harrison L., Ruston, LA