Fatal Friendship
November 9, 2016
A mysterious old man sits in the streets,
His eyes full of sorrow and nothing to eat.
Praying to a God he no longer trusts,
Not wanting to live, but knowing he must.
Hoping for money, he holds out a hat,
But instead he gets a beating with a bat.

Once upon a time this poor man was a boy,
Running around and playing with toys.
One day he fell of the swings,
Nothing was there except for one thing.
That thing was a girl
With the bounciest curls.
She gave him a hand
And helped him stand.

Ever since then, the two were best friends,
They laughed together to no end.
Full childhoods spent together,
Everyone thought they would last forever.
Soulmates from the start,
No one could ever pull them apart.

Once upon a time this man was a teen,
Hiding his emotions, not to be seen.
The only one who ever saw him cry,
Was the generous girl who would never say good bye.
With his hand in her hand and her hand in his,
They knew they could do, whatever it is.
Treating each moment like it's the last,
Smiling as they looked back at their past.

What the boy didn't know, what the girl didn't say,
Was something that should have sooner been displayed.
But the secret was trapped, left in her head,
Inside the girl's head the secret bled and bled.
The boy didn't know
And the girl didn't show,
So they went about as usual,
Their love for each other was beautiful.

One cold crisp night
In a place with no light.
The girl took a swim,
In the river, cold and grim.
Crying and screaming with no one to hear,
The girl left the Earth with a final salty tear.

Once upon a time, there was a man by a stone,
Tumbling down a tunnel of unknown.
Falling down and dying,
Picking himself back up and crying.
A man with memories bursting from the seams,
Thoughts about the future--all bad dreams.

Hand on bottle and bottle in hand,
Gulping down his favorite brand.
The smell of the bottles causing a lack of clean air,
But the lonely sad man would never have cared.
Falling down the tunnel of addiction,
Selling his house, filled with afflictions.
Aging too quickly,
Looking so sickly.

The used-to-be couple fatally broken,
All is lost, naught can be spoken.
Too soon, the two will meet again,
Then their hearts will start to mend.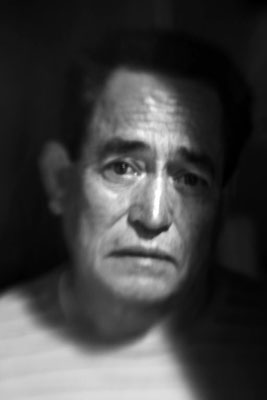 © Adam P., Goleta, CA