Hesitation
November 9, 2016
Silent as a ghoul
as I swathed myself in a thick layer of wool.
In the fog of dawn,
I had to keep an eye on,
the silence that is now gone.

Through the crisp crunch of feet
to the glare off the peat.
Then the vehement
shrieks of disagreement
While they squirreled around like jackdaws.

As antlers walked along
the squirrels were gone.
The birds would not tweet
as my heart skipped a beat.

Perfect as could be
when it's white puffy tail walked to me.
It strolled alongside
perfectly broadside.
At last it wasn't meant to be.

I really regret
having that perfectious mindset.
I should've loosed one
and I could've been done.
But now I sit on.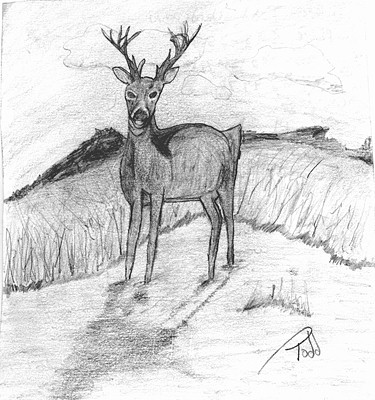 © Todd V., Neoga, IL