The Final Shot
November 9, 2016
It was the middle of our season, when our team was at our prime
Everyone was being rambunctious, and having sumptuous time
But as we were progressing, the pace was lifting
We were huffing and puffing and ready to finish the race

But when we were almost done, we heard a vibrant sound
Slightly after the bus pulled through,
We could hear the shouts from the depths of the conveyance
They were as big as giants, one by one they started to show.
They wanted our field but we would not go.
So we made a agreement that whoever won
Would keep our field for their own entertainment

It was a harsh battle, going play after play
But we were slightly touching the end of a very energy extracting day,
They scored one more goal making it 21-21 with the clock still running fast
So we organized a plan and the mood began to placate
We raced out on the field almost as fast as usain bolt

The play was simple, and organized well
We passed a few times and I received the ball
One last shot with 5 seconds left to go I heaved in the ball
The last shot went straight up the gut winning us the game

22-21 was the final score of the game,
We were all being crazy and relishing the prominence.
But at the end of the day we showed our respect.
We shook the hands then sent them off,
Knowing that we could have been the ones walking off grief-stricken.
But we got lucky and came out on top.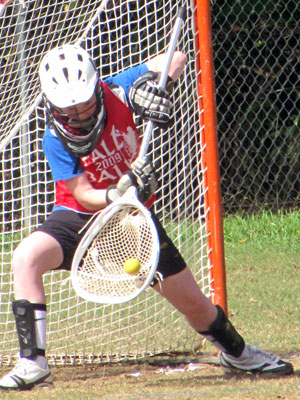 © Ashlyn S., Acworth, GA