Just a Few Poems
November 4, 2016
Liberty No More

She looked onto the world in black and white
Though she claimed in earnest to see blue and red.
Some say she grew old and then lost her sight
While others spoke and claimed her to be dead.

Sonnet IV
Life is an art, the embrace of passion,
Colorful notes that mask dissonant notes
And the trickster of rife as a siren
Exists without the mind for which it smote.

Life is a journey, a path set in stone
For which fate was not its instigator,
But the one who took the first step alone
And whose strife starves its host into taper.

Life, a conundrum, a batch of riddles,
Questions it bears, and wonders it inspires,
A search for purpose leaves a flame to kindle
This world of flames we are left to inquire.

Life is life and all in spite of its rifts,
Ends as a question, but starts as a gift.

Sonnet V
Back from whence ye came back to Hell i say!
Let not the light that bore from Hades bosom,
That seeks ambition where the helpless pray,
Seduce the light, fore, that bore from wisdom.

Instead be gone and in absence of light,
We shall sing in darkness: an overture
Of sweet sound to court the maiden of night
Who, in last breath, will see new lights culture.

Then we drink, in absence of her maiden,
That from her womb bore innocent luster,
Brighter than the light that hollow laden
Dealt perjury as a hol trustor.

Like all, the sun shall set, and light shall wane
To night we sing that carry us from pain.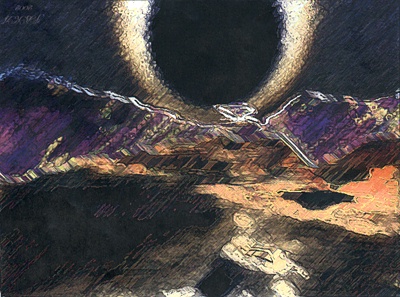 © Jason B., Colorado Springs, CO