When Life was innocent and pure
March 9, 2009
The time i would like to re-create would have to be when i was five.
The time before we felt pain.
The time when our parents didn't force us to use our brain.
The time when we were happy to finally be potty trained, be cause now our shetts were no longer soiled and stained. The time when we were innocent and pure.

That was the time my little sister was created. The time before she became mean. the time when we didn't know we were being decieved. The time when mom would send us to sleep with sweet dreams. The time when all was innocent and pure.

the time when school was only two hours a day, there was no work we would just sit and play.
the time before hormones before acne, worries or stress. The time before guys noticed that girls have breats. The time when birds and bees were just birds and bees.
The time when life was innocent and pure.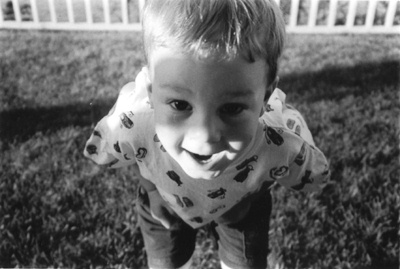 © Photo by Jessica M., Marblehead, MA