cuts that never heal
March 9, 2009
CUTS THAT NEVER HEAL
there are some cuts that can never heal not the ones on your arms but the ones hard to feel the ones that happen every day
the ones that have the most to say the cuts that never heal are on your heart they've been there right from the start
the time your friend moved away remember you begged them to stay?
The night your grandmother died remember how hard you cried?
When you fell in love but they didn't love you back remember how that turned your heart black? all that tape used to heal the pain seemed so unreal the first time you went through a break up all the tears you shed could fill up 100 cups just another cut to go in your heart that was the worst part knowing it couldn't be fixed after that all your emotions mixed so many cuts and band-aids soon your emotions start to fade then they are raveled the cuts that never seem to heal.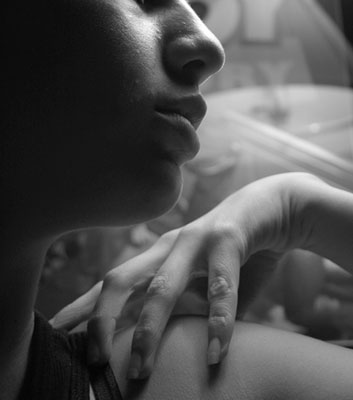 © Rebecca B., Santa Clara, CA