cavalier Jesus
March 6, 2009
Every whisper turns to us, every

wondering eye and stillborn

smile. I am a celebrity,

you my escort, my case (and cause)

of d'j' vu. Everything is tiny,

except you, and your too-big

feet, swimming, in steel-toed

boots. I am small at your side,

a young girl, feet pretty and pink

like ballet slippers. My

collarbone is your river, your

belt, my coastline. We are sailboats,

girlish and thin, in these uncharted waters
(in the hallways we
become brazen, not left
alone with who we
are, or could be, if unwanted.)
I suppose, in the night together we

could become soldiers, but we

are not brave. (Or perhaps to say I am not,

there is nothing shy about you

soft sincere petting.)

We sit in English classrooms

chock-full and brimming, and blush

in the black, hands wrapped like ivory shells.

It is a fake night, still ' I am more

adventurous when the stars fly

out and depression weights me down

like a stone. When those times

come exploding, you hold me with

your laughing words. Someday,

I will wash clear for you, but in today,

I am too happy, regardless.

So who are we? The devil or the angel?

I am still. You brush my throat

with a masculine hand, a stately reminder

that we are alone. Even in this classroom,

onscreen Heath Ledger discussing

breasts like a cavalier Jesus,

I am the Virgin Mary. I slip my soul

into your pocket and say, Meet me for lunch.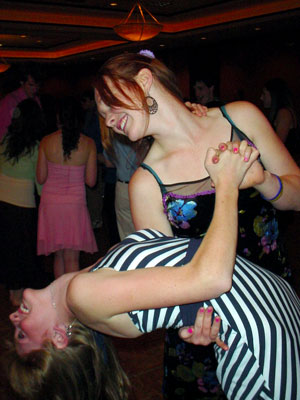 © Matthew J., Wyckoff, NJ