Seattle
March 5, 2009
Seattle

Tourist capital of the Northwest,
Sight maker, fish stocker,
Player with sports and the nation's coffee handler;
Rainy, hilly, busy,
City surrounded by mountains:
They tell me that you are gloomy and I believe them, for I
have been caught in many storms under the gray clouds
dancing across the sky.
And they tell me you are dirty and my reply is: on the
faces of the poor, I have seen the dirty marks
of unwanted filth.
And having answered, so I turn once more to those who
insult at this my haven, and I give them back the insult
and say to them:
Come show me another city with lifted head grinning,
so proud to be alive and coarse and strong and cunning.
Shooting magnetic curses amid the bustle of piling job on
job, here is a tall, bold player set vivid against the
small quite cities;
Fierce as thunder with lighting bolting down, cunning
as a savage pitted against the wilderness,

Blustering,

Raging,

Boisterous,

Bitter,

Building, breaking, rebuilding.
Below the chaos, under the powerful clouds,
Under the terrible burden of destiny laughing as a young
man laughs.
Laughing even as an ignorant business man laughs who has
never lost a dime.
Bragging and laughing that under his wrist is the pulse,
and under his ribs the heart of the people,

Laughing!
Laughing the stormy, husky, brawling laughter of
youth, half-naked, sweating, proud to represent tourists.
Collector, Sight-maker, Fish stocker, Player with
sports, and coffee handler to the nation!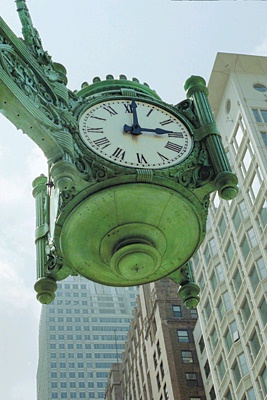 © Kendall B., Katy, TX