Crash
March 5, 2009
You step outside and feel the warmth
on your face, flushing your cheeks rose.
The air is thick and moist, and
feels as if you are on a beach
with moisture settling on your body.

You step outside and see the sun:
bright and powerful, creating life'
ending it. The dew sparkles in the
grass and flowers, beading into
little planets of infinite possibilities.

You step outside and hear the music
of the world, calm and cool and collected.
Frogs and birds singing a mysterious melody of nature.
The sun is radiating a song of happiness ,
joy, and peace with life as the chorus.

When I step inside '
what I feel, and see, and hear
are significantly less vivacious.

I feel the tug of right and wrong,

The lashing winds tearing where I don't belong.
I see the crash of continuous confliction,

A lightning storm of contradiction.
I hear the sound of perplexing thunder,

The crescendo of everlasting wonder.

We are both one in the same '

the same of two thoroughly different worlds.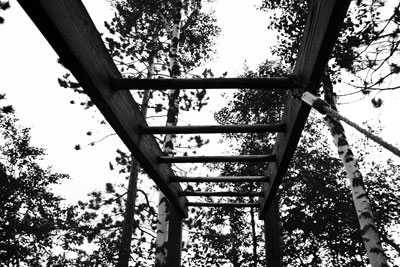 © Sara F., Cannon Falls, MN