The Birds and I
September 30, 2016
When I was little,
I collected marbles and feathers.
Both so vibrant-
Both so gleefully gathered.
Now, as I've grown and still grow,
The beauty of a marble fails to astound.
Now, the concept, not the look,
Entices me to pick a feather up from the ground.
I admit that I am jealous of birds,
Of their marvelous feat;
The way they soar through the heavens,
Their freedom to meet.
But I have taken an oath in the past,
And I will gladly repeat it now:
I care not for jealousy-
Under the burden of injustice I will not bow.
Because if there ever comes a day
When the birds and I reach a compromise,
it will not be the result of a thrown stone,
But because I have learned to fly.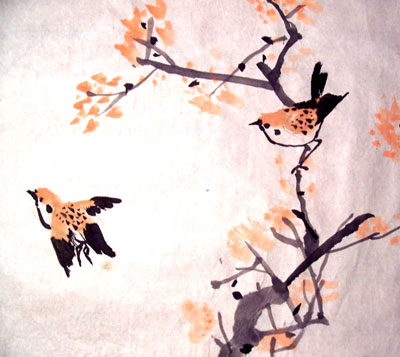 © Xiao H., Naperville, IL