Sunset
March 4, 2009
Sunset on the lake
Sunset on the lake,
When your dad takes you fishing
An your mom wants you home by dark
Makes it all the more intoxicating.
The fresh crisp air
The quiet serene landscape
The way the water makes you feel
As though you could just fall asleep and not care.
Sunset on the lake
Is like waking up for the first time.
The sheer beauty of the scenery is like seeing the most beautiful creature out there.
Nobody can really find the words to describe it,
Even the most artistic person finds it difficult.
The way the colors blend softly
how they fade against the hills and mountains
And how they slope gently with the valley and reflect off the waters.
No, I'd have to say,
There really is no way to put it into words how majestic it looks at sunset by the lake.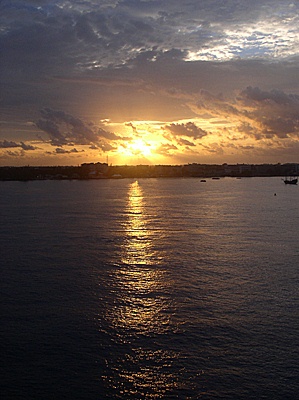 © Rebecca Y., Los Angeles, CA