Into the Black
March 3, 2009
In the middle of an old forest,
They two stood,
Facing eachother.
Goodbyes did no good.
Knees weak,
Heart stopped,
It took so much to stand,
So she just dropped.
The voices screamed,
The darkness grew.
The tears welled up,
And then she blew.
No more life,
No more love.
No more sky,
Shining above.
Unable to speak,
Unable to breathe.
Unable to look,
Unable to see.
Left there sitting,
All alone.
Sliding slowly,
Into the unknown.
All the emptiness,
All the pain.
No more reason,
No more gain.
Left there dying,
Slowly bleeding out,
Incoherent sounds,
Coming out her mouth.
She slips slowly,
Into the black,
No more chances,
No going back.
And finally, slowly,
She takes her last breath.
This one matters,
As much as the rest.
Her heart beats slower,
Her body goes slack.
And finally she goes,
All into the black.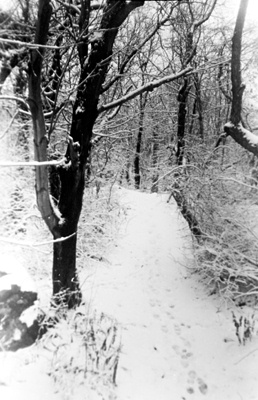 © Kelley C., Marblehead, MA