Call Me Bliss.
March 3, 2009
Cornflower blue skies
And dry husks of field grasses.
A summer in the past
And memories drifting,
They come and go.

Falling shadows
That cover the color of washed out wildflowers
Squinting at the midday sun.
The heat is intense,
It comes in waves,
Washing over the forms
The rays strangling.

Forever dynasties of
Grasshoppers and rabbits
Keeping to the wide open plains.
Right foot up, over to the left, back down
Safe earth to tread.

Traveling across the dirt path
The beat of wood against rocks sounding
Lolling to the rhythm
Giving in to the dense sensation.

Hardships stumbled over
Trip and fall, trip and fall.
The sun lowers in the sky,
It says your time is almost up.

Sleeping through shadows of the fire's flame
Chills not uncommon in the early coming darkness.
Trees shaking ground quivering
Up through the palm
And out of grasp.

Traveling over trodden grounds
Dust blowing in the
Cloudy wind.
Moving with the waves of
Unbearable heat.

Setting suns before
Follow the way
Stranded be gone to
The west.

Call me bliss.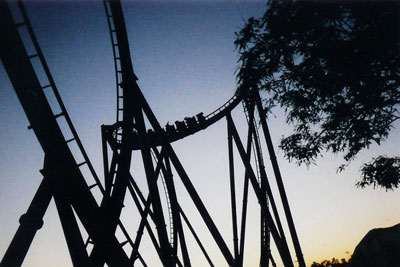 © Aaron S., Shelby, NC