Love
March 3, 2009
Love isn't something you can get off the street,
It is shared by two people with the same heartbeat,
Love is something I can't explain,
I could try to,
But it could be explained by your soulmate and you.

Love is a word that people use,
Men use it to abuse,
Women cry when it's heard.

Why is it so bad?,
It's only one word.

But when it comes down to it,
Once it has been said,
You can't take it back.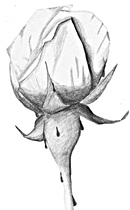 © Elaine S., Phoenix, AZ