Imaginary Lines.
March 3, 2009
They used to tell me, follow the path we made you
yet they always said it's your own world, your own life
so live it.
But why do we follow rules and demands?
when our own path is spread out across this field
I line myself up against the very edge, and dip my toes in,
close your eyes and step,amongst the wild nature.

Well, our own right is freedom
yet we're bound by these wires, these ropes our parents hold onto
A tug of anger and a tug of control
so how do we run? Jog our own path.
You take one step foreward, but your like a drunk and go back two.
Say your own a opinon, rewarded with a slap across the face
So wheres all these sayings?
"You live how you want to. Live now, regret later"
But i just can't see the truth.

I line myself up against the edge, and dip my toes in
close my eyes and take a new route across the grass.
Letting me choose a new direction.

One mistake, they bring us crashing down.
Drunken fumbles, alcohol poisoning and bad grades.
This is the lifes of teenagers, finding their own way.
Its just all wrong, right?
Wrong to you too sir. or even ma'am.
Someday yeah, we'll have our own "career paths"
or even a mansion to prove that you chose that fate.
Right up the age of 20, we're on your beck and call.
Fighting your hopes and dreams,
someday to exceed our own ambitions.

I'm trying to be bigger than the bickering,
finding the strength to break your cord, mum.
I take a measuring tape, and measure the distance we now live in.
Let go and see, im 10 metres away from you.

I line myself up against the edge, and dip my toes in,
i open up my eyes and smile, at the ragged lines,
That trace my own path.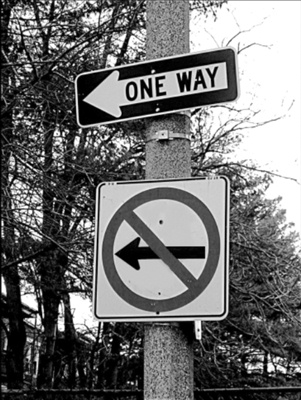 © Maria B., Boston, MA