About The Atom Bomb
March 3, 2009
This life is an egg in the mud,
And you can hear my face melting.
Bright lights fly past,
Silhouettes in their transports searching for the sun.
Screens of black and white,
Washing his mind clean; see his eyes sink in his skull.
Feeling is gone; everything is gone,
All that's left is a white room and my right hand.
Barking under the full moon,
Sitting under the swaying tree of fire.
Hear the spirits sing and cry,
Those children had a chance in this universe.
Shredded paper lines the streets,
All that was left after the destruction.
And you can hear my face melting,
This egg in the mud is this life.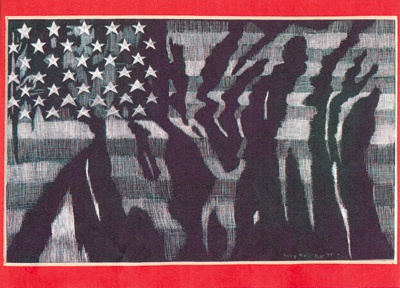 © Haley M., Ellinwood, KS