Until He Takes Me Home.
March 3, 2009
Every day I walk this earth
Through trials and troubles,
Death and birth.
I have come up against some hardships
There has been suffering and pain
I have been broke so many times
The only thing that saves me is His name
When I'm all alone and I want to let go
Get rid of it all, He tells me no.
He gives me the strength to carry on
He whispers to me, it won't be long
Until He saves me from this world
Until He takes me home
Where He says I belong
Where the streets are paved with Gold and
There are no such things as tears.
There will be no sadness
No reason for fears.
It will be there that I will be happy.
My life's new tide
It will be there that I will bow down at my Masters right side.
Every day I hope and pray
That He takes me home soon
I want to be with Him
I need to go soon.
When I feel like I'm alone and nobody cares
I remember a poem that proves to me that He's there.
Because whenever I ask Him where He is in this land
He whispers to me 'see my footprints in the sand'
That proves to me that I'll never walk alone,
He'll be with me everyday
Until He takes me home.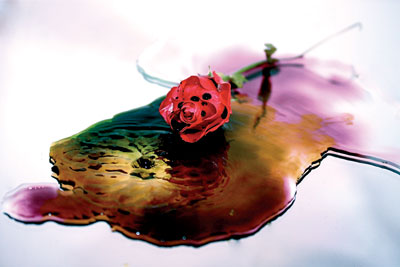 © Garrett M., Port Angeles, WA