Grandpa
March 2, 2009
Your Dying Slowly.
Slowly Dying.
But In Your Heart
Your Always Crying.

When You Were Small
Your Mom Let You Fall
Your Dad You Didn't know
You Must Have Felt Low.

You Grew Up And Lied
Almost Died.
But Still Lived On
But Now Your Almost Gone.

You Treated your Kids Like Dirt
Didn't Care If They Were Hurt.
Cause Thats How You Were Raised
And I Am Amazed.

Why Would You Do This Your Own Blood
You Were Dad Not Bud.
Deep Inside
You Must Want To Hide

You Should Feel Ashamed
No One You Could Blame
Except You
You Knew.

But Now I'll Say
Your Hair Is Gray
but Grandpa is your name
and that you shouldn't be ashamed

It Was Quite Strange
To See You Change
You Knew Me Well
But Your Going To Hell

I'll See You There
So Don't You Dare
Worry About Us
Or Go On And Fuss

Because Dying May Be Hard
But I'll Be On Guard
You'll Rest In Peace
Who Needs A Priests?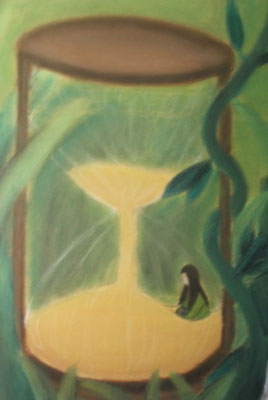 © Carollynn G., Hawthorne, NY