Wonderland
September 15, 2016
I found my wonderland
With floating birds
In the bright sky
With beautiful flowers
And clouds so high
The world above me so blue
My eyes so blue
In my head, of wonderland
The black clouds
Now the dying birds
The dying flowers
The now dark sky
It's all ruined, my sky
No more blue
The wilting flowers
My destroyed wonderland
The dead birds
The gone clouds
The bleakness of the clouds
The endless blank sky
The feathers of the birds
Now forever blind eye blue
My bleak wonderland
The colorless flowers
Hold on, the color is returning to the flowers
The color is returning to the clouds
The color is returning to my wonderland
The color is returning to the sky
My eyes are returning to blue
The colors are returning to the birds
The now growing birds
The now growing flowers
The gleaming eyes are blue
The now white clear clouds
The now light sky
The now enhanced wonderland
It's starting to go dark again in wonderland
The going away flying birds -
My star glowing dark sky -
The colorful petals are glowing on my flowers-
The fading clouds-
It seems as if my world, in my eyes, are forever safe and blue
I don't know why I'm here, floating in the sky
in a dream state upon the clouds
I can't wake up from all of this madness, I'm flying like the birds
In my head there's only this now, this world falls on me like soft flowers
They call me clear and blue
WAKE UP! WAKE UP! I try to, from this ever changing wonderland.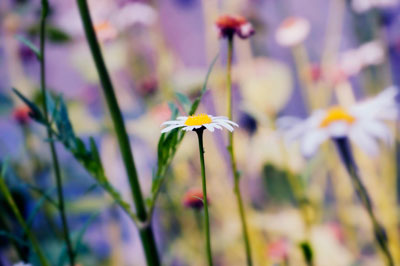 © Madalyn W., Holliston, MA