i love you
March 1, 2009
we hold hands
my hand sweats but u dont care
your not scared but i am
you hold me close
tonight we lay together
i cant imagine life without you
u tell me u love me..,its hard to say but i say it back and mean it
i've fallen hard for you and u know you fell fast for me
nothing matters in the world when i'm with you
i've never felt so blind but now i see the truth
u love me.
we find ways to be together
i love everything u do
i'm like a little kid looking at the coolest person in the world
i sit here and wonder what ur thinking
just put your hands on me
your touch sends a shock wave through my body and makes me numb to everything but u
i don't want this to ever end
your the reason i wake up every morning,
because i've never cared so much about anything ....only you
together forever ...right?
tell me forever
tell me forever
whisper the words in my ear
u steal my daydreams
u steal my thoughts
u hold a tight grip to whats going on in my head
i can tell u anything
the key to a relationship = trust...we've got it
sometimes i wish we could just runaway together, leave life behind
you look out into the parking lot and then look me in the eyes and tell me."we should just run"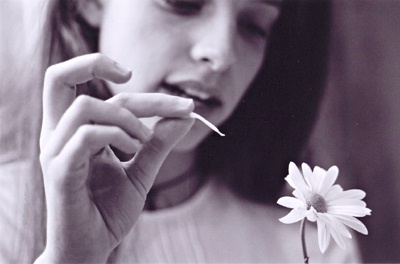 © Emily B., Houston, TX