Temptation and Triumph
September 5, 2016
I hope for inspiration.
I cry out in despair.
I wallow in frustration.
I try to braid my hair.
My tired brain is seething,
I can barely make it think,
But I've written about everything,
Except the kitchen sink.
I have two more poems left to write,
And two weeks before they're due.
I know the end's almost in sight
But I don't know what to do!
After writing seven poems,
My brain is completely fried.
Like a plant drained of all its phloem,
I have no energy left inside.
My tired hand just scribbles now,
But I can't make my words soar.
My writing still just seems to meow,
When I'm begging it to roar!
But my stagnant thoughts just lie
On my paper like a mat.
I'm so stressed I just might cry,
But what good would come of that?
I could tear up all my work
And crumple it in a ball.
You might just see me smirk
As I throw it at the wall.
But what would my professor say
If he could see me now?
"You will eventually find a way!"
I know I will…but how?
I should try and finish these
Before the day before they're due.
"Oh, Professor, have mercy please!
…I would if I were you…."
I have just managed to finish one!  Oh!
That IS a pleasant sight!
Now I have only one more poem to go
But I'll work on that some other night!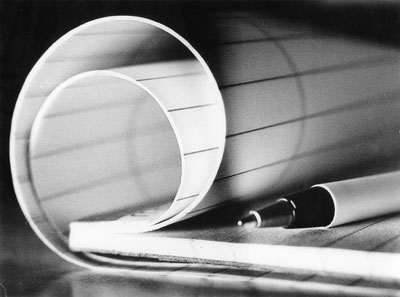 © Samantha M., Bethel, CT