The Shooting Star
September 2, 2016
It was once difficult to close my eyes and sleep ,
when I opened the window and stared the night sky,
There was it coming towards Earth, the shooting star that crossed by.
That sudden smile signifies for how alluring can a sight be,
Of all the wonders , what has the power to make wishes true.
Kept in mind the fantasy I murmured a wish so strong
And looked up when it was already gone.
Don't know if it heard my silent words yet
My trust was stronger than doubts
And somehow that power of trust made me believe,
For wishes do come true ,
For I worked with hope to reach what I dreamt and
Just a night after I went to the same scene to express my gratitude
When the same shooting star smiled for building faith in me.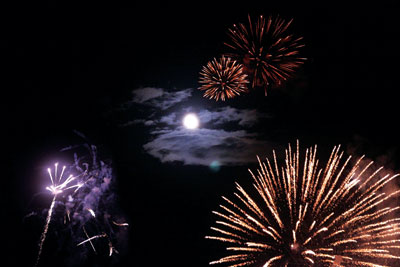 © Meena K., Groton, MA