Darkness closing in
August 31, 2016
Can hear it knocking on my door
I cover my ears and run
can't take it anymore
just wishing it was done.
Can feel it creeping up on me
Ishiver and try to hide
but I know it can see me 
it's right there on my side.
Can smell it's rotten breath
I close my eyes
inside there is only death
out there, i'll roll the dice.
Can see it coming to close me in
I am screaming silently
this fight i cannot win
the darkness is consuming me...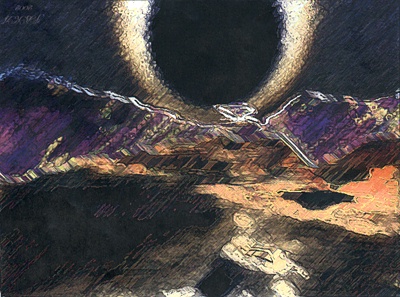 © Jason B., Colorado Springs, CO